Gano Excel is a well-known overseas professional Ganoderma lucidum enterprise integrating fresh Ganoderma lucidum cultivation, production, sales and scientific research. After more than 30 years of successful experience in researching Ganoderma lucidum, Gano Excel continues to innovate fresh Ganoderma lucidum extraction technology and continuously improve the level of production and research and development. , Paving the way for the future development of Gano Excel.
Gano Excel's vision and mission are to bring health to every family. It reflects that Gano Excel's philosophy of providing consumers with high-quality products and services remains unchanged, and the philosophy of adhering to ingenuity and quality and long-term development remains unchanged. We firmly believe that only by maintaining our original aspirations and adhering to our beliefs can we become the world's leading company for a long time and bring health to more families.
Adhering to honest operation and standard operation, Gano Excel has developed steadily and continuously expanded its products and services. Now it has successfully expanded its international market to more than 100 countries and regions, including the United States, Colombia, Australia, Canada, Turkey, Uzbekistan , India, Mexico and other countries and regions. In 2017, we will fully enter the Chinese market through the cross-border e-commerce model.
Adhere to scientific management and technological innovation to promote the sustainable development of enterprises. Gano Excel has passed GMP, HACCP, ISO9001 and other quality management system certifications, as well as US FDA, Australian TGA, Singapore HAS and other certifications, and has cooperated with 6 scientific research institutions in the United States, Japan and South Korea, focusing on the integration of planting, production, research and development, and sales. The research directions work together for a win-win situation and promote the development of the big health industry.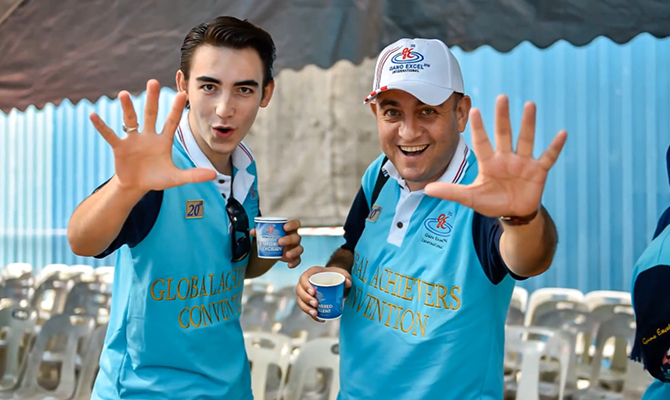 While pursuing the steady development of the company, Gano Excel adheres to the public welfare concept of "taken from society and use for society", adhering to the original intention of bringing health to every family, and actively fulfilling corporate social responsibilities. For more than 30 years, Gano Excel has volunteered to help more than 50,000 patients suffering from various diseases in 53 countries around the world to relieve their suffering and improve their quality of life.
In the future, Gano Excel will not forget its original aspiration, strengthen its confidence, continue to promote the steady development of the company, and contribute positive forces to the realization of a better life for people and bring a healthy life.