【Brand Description】
赤点 (English name: GanoExcel), founded by Malaysian mycologist Leow Soon Seng in 1983, is a global professional Ganoderma brand integrating planting, production, sales and scientific research. Since its establishment, GanoExcel has been committed to the research and development of modern scientific certification, natural and organic high-quality fresh Ganoderma lucidum products.
【brand introduction】
GanoExcel is headquartered in Alor Setar, Kedah, Malaysia. While gaining wide recognition from consumers, it has expanded its market to more than 100 countries and regions. It has established more than 100 business divisions, more than 80 branches, and more than 700 worldwide. Tens of thousands of partners spread all over the world, with sales of more than 650 million US dollars (approximately 4.16 billion RMB) in 2017.
【Brand Vision】
——Become the ganoderma brand preferred by young people
——Become a Ganoderma lucidum brand for mass consumption
In the context of consumption upgrades, young people have become the main force of consumption, and high-quality imported goods are favored by young domestic consumers. In 2017, GanoExcel entered China through a cross-border e-commerce model, focusing precisely on young people. The "fresh, nutritious, convenient, and easy to absorb" fresh Ganoderma lucidum coffee product satisfies young consumers' fashion, personalization and convenience. In order to meet the health needs, we are committed to becoming the first choice of young people and the popular brand of Ganoderma lucidum.
【Brand Mission】
——Bring health to every family The vision and mission of GanoExcel is to bring health to every family.
It reflects that GanoExcel's concept of providing consumers with high-quality products and services has not changed, and the concept of adhering to ingenuity and quality and long-term development remains unchanged. We firmly believe that only by maintaining our original aspirations and adhering to our beliefs can we become the world's leading enterprise for a long time and bring health to more families.
【Brand Slogan】
——Fresh Ganoderma lucidum extract is easy to absorb G
anoderma is rich in more than 150 kinds of effective active ingredients, but because of the unique structure of Ganoderma lucidum spores, the effective ingredients are difficult to be effectively absorbed by the human body and it is not convenient to eat. The Ganoderma lucidum products on the market are mostly rough-processed products such as sliced Ganoderma lucidum. The technology is backward and the absorption and utilization rate is low. In 1996, GanoExcel pioneered the fresh extraction technology of Ganoderma lucidum with an absorption rate of over 90%, providing consumers with fresh, nutritious and good quality. Absorbed Ganoderma products.
【Brand History】
In 1983, Leow Soon Seng, the founder of GanoExcel, collected more than 100 species of Ganoderma lucidum from all over the world, and started breeding ingeniously for more than 30 years.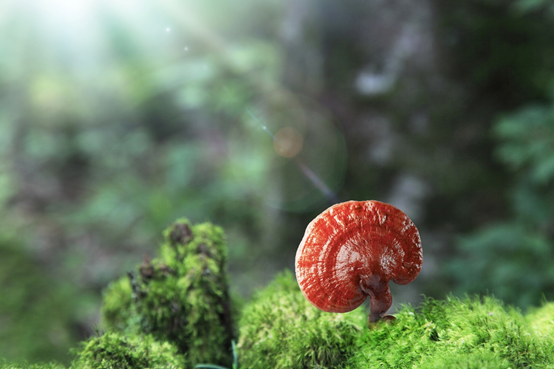 In 1995, GanoExcel officially registered GanoExcel Industries Sdn. Bhd., which lasted for 13 years and completed the global professional Ganoderma lucidum brand integrating fresh Ganoderma lucidum cultivation, production, research and development, and sales.
In 1996, it pioneered the fresh extraction technology of Ganoderma lucidum and expanded the market to 11 countries in Southeast Asia.
In 1997, he invented a series of fresh Ganoderma lucidum coffee products, which allowed the beautiful encounter between Ganoderma lucidum and coffee, and opened the prelude to the new diet of Ganoderma lucidum.
In 2002, with fresh Ganoderma lucidum coffee as a stepping stone, GanoExcel's fresh Ganoderma lucidum beverage series quickly became popular in Europe and America.
In 2010, GanoExcel has continued to innovate and expanded its fresh Ganoderma lucidum products to more than 100 kinds.
In 2015, it will expand the market to more than 100 countries and regions including the United States, Australia, Columbia, the United Kingdom, and Singapore.
In 2017, it fully entered China through the cross-border e-commerce model.
【Its products】
GanoExcel takes fresh Ganoderma lucidum as its core and extends three series of more than 100 products including Ganoderma lucidum beverage, Ganoderma lucidum and Ganoderma lucidum for daily use. Among them, cross-border e-commerce sales include fresh Ganoderma lucidum, Ganoderma lucidum coffee, Ganoderma lucidum tea, and Ganoderma cocoa. , Ganoderma lucidum cereal, Ganoderma toothpaste and other products.
【Innovative technology】
——Vacuum low-temperature fresh extraction technology
The vacuum low-temperature fresh extraction technology is a biological engineering technology developed and developed by the GanoExcel Red Point scientific research team.
Freshly picked: The raw materials used must be 100% fresh raw materials. Therefore, the time, temperature, humidity and other parameters are strictly controlled in the entire process from the origin of the raw materials, picking, transportation, storage to production.
Fresh extraction: Freshly harvested raw materials are subjected to high-purity fresh extraction within 24 hours of water-soluble (polar compounds), alcohol-soluble (semi-polar compounds), and fat-soluble (non-polar compounds).
Vacuum low-temperature concentration: In order to avoid high temperature from destroying natural fresh nutrients, low-temperature concentration must be completed in a vacuum environment of no more than 50°C to ensure high-nutrition, high-purity, and high-active ingredients.
Vacuum low-temperature freeze-drying: The extract is frozen into a solid under a sterile environment at -40°C, and after vacuuming, the water is sublimated and dried to make a sterile powder.
【Brand Certification】
The factory uses the world's leading fresh extraction technology and equipment to process Ganoderma lucidum, and has set up a number of scientific research laboratories, hiring doctors of biology from many countries to participate in the research. After 37 years of innovation and upgrade, GanoExcel takes fresh Ganoderma lucidum as its core and extends three series of Ganoderma beverages, fresh Ganoderma lucidum and Ganoderma lucidum daily use more than one hundred products, and has passed GMP, HACCP, ISO9001 and other quality management system certifications. And the US FDA, Singapore HAS and other certifications.
【Brand Research】
In 2010, GanoExcel established the Gano+ laboratory and established cooperative relationships with 6 research institutes and laboratories around the world, including the United States, Japan, and South Korea. In 2017, it cooperated with UNITAR (United Nations Educational Research and Development Group) to develop a Chinese herbal medicine program to jointly promote Ganoderma lucidum Industry research and development.
【Tropical Rainforest Organic Cultivation Garden】
GanoExcel Planting Garden is located in Alor Setar, Kedah, Malaysia. It costs 50 million ringgits (approximately 80 million RMB). It covers an area of 40 hectares and has 100 cultivation rooms. The annual output of Ganoderma lucidum reaches 12 million. It is the largest organic plant in the world. Ganoderma cultivation demonstration base.
The planting garden is located in the tropics (6.36°N, 100.4°E), the temperature is maintained at 25℃~32℃, and the air humidity is above 70%. The suitable tropical rainforest climate provides unique conditions for the fresh growth of Ganoderma lucidum.